Get Better Diabetes Control in 3 Months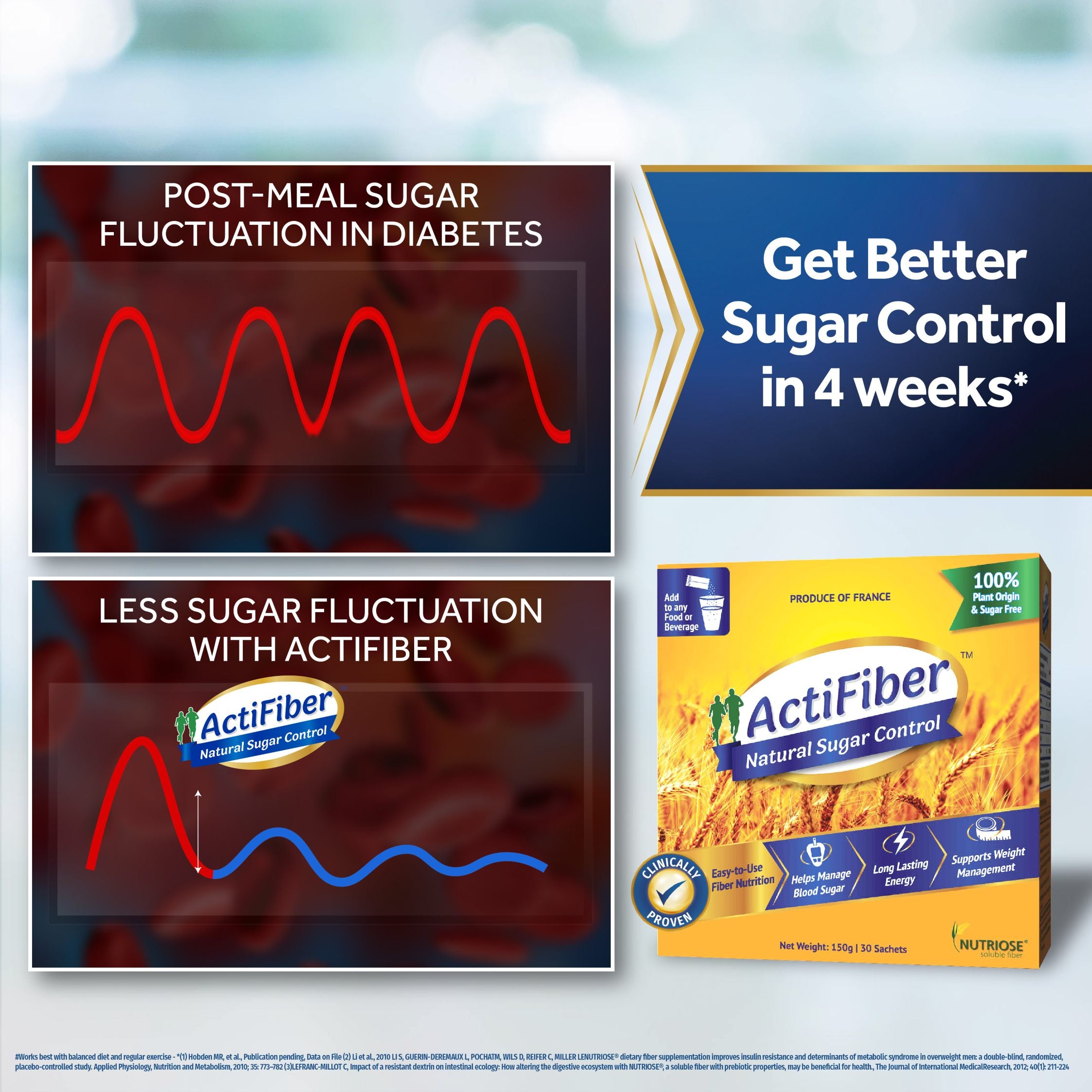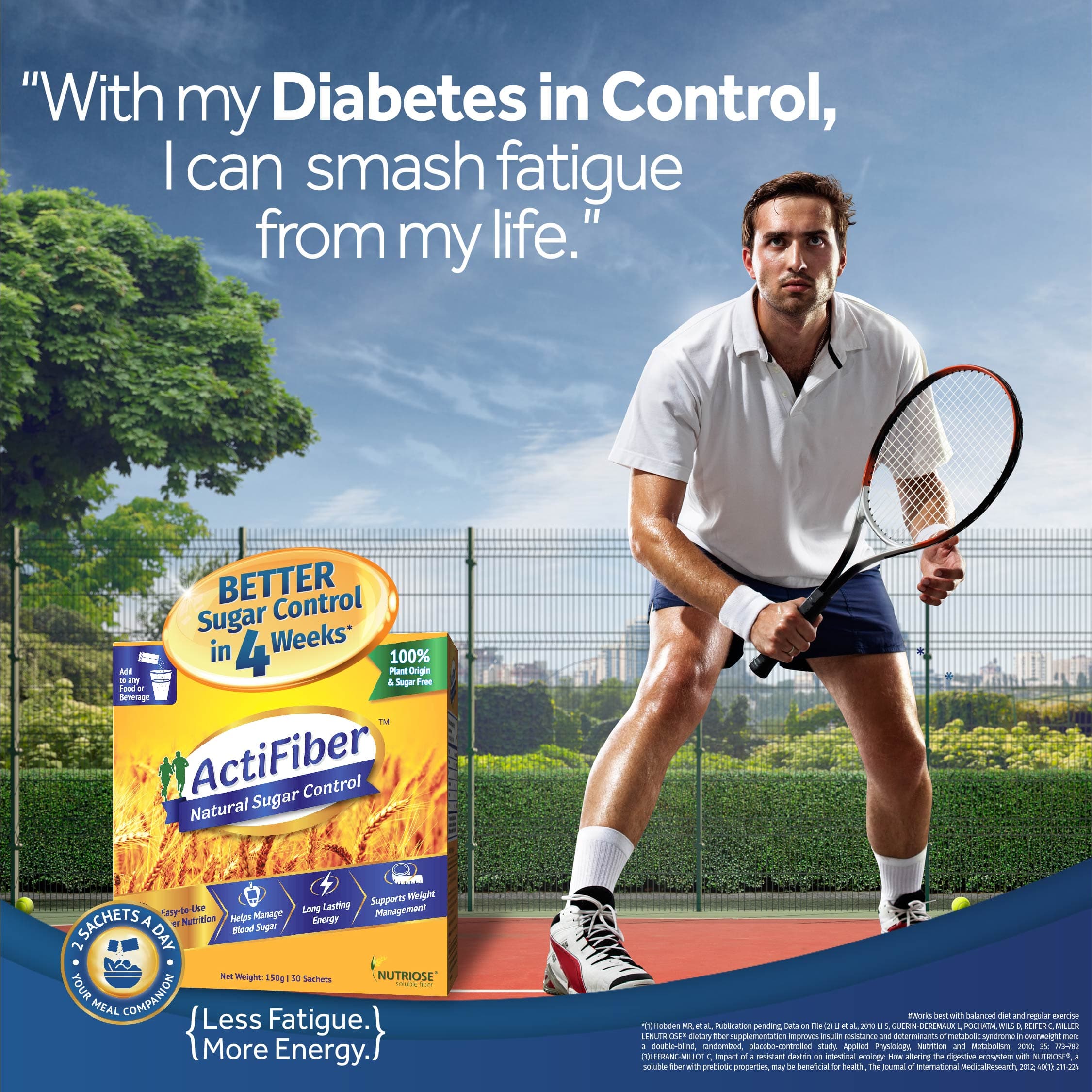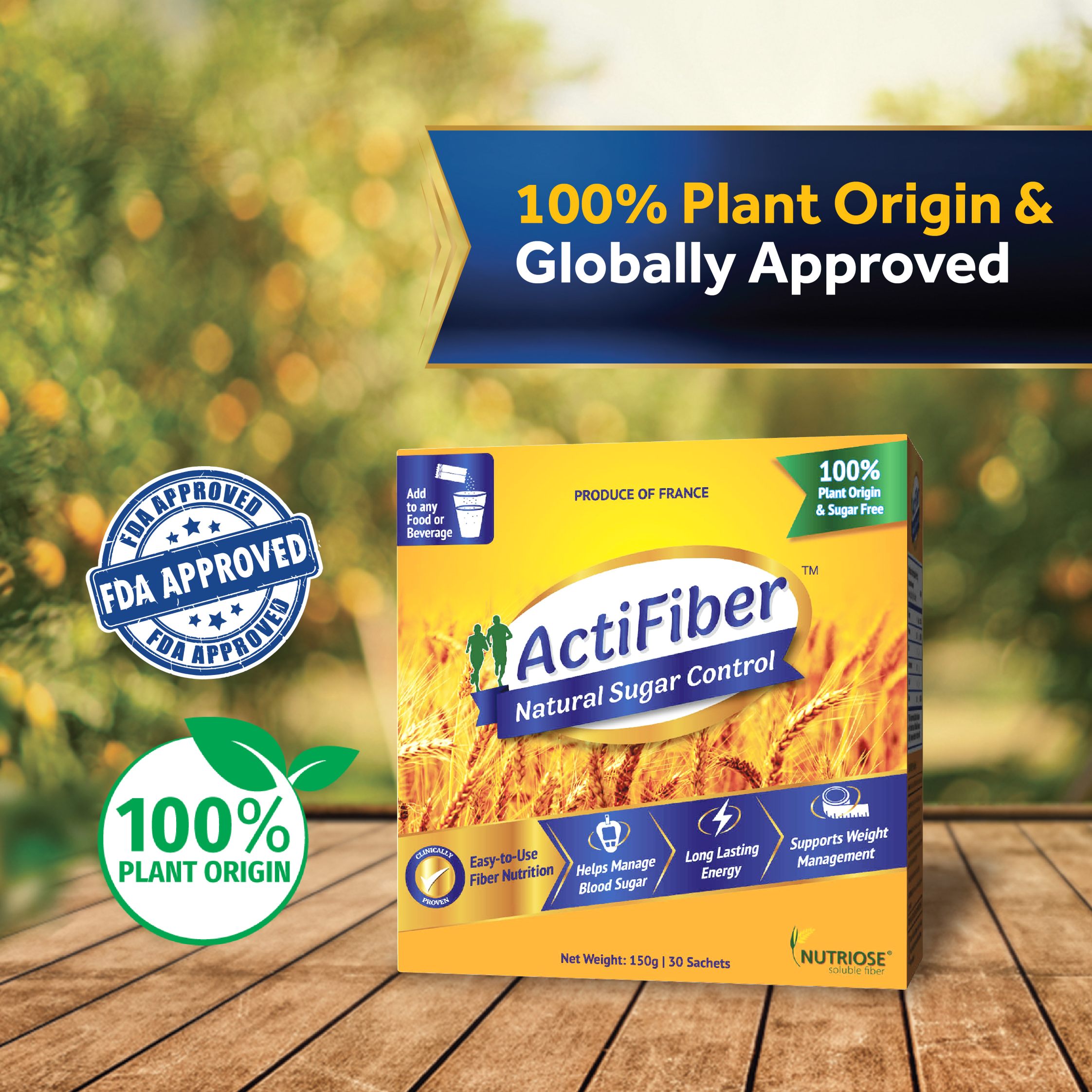 Net Weight: 150g | 30 Sachets - For 15 Days
Control Diabetes Naturally
ActiFiber Natural Sugar Control is 100% Plant Origin, Soluble Fiber nutrition supplement that is Clinically Proven to help you manage Blood Sugar, naturally.
Easy to Consume
Use 2 Sachets per Day with Water or Meals. Add to Any Food or Beverage You Love. ActiFiber Natural Sugar Control Dissolves Easily with NO Taste, Odour or Colour.
Premium Vegan Fiber
ActiFiber is 100% Nutriose (Wheat Dextrin). It is manufactured (from Non-GMO wheat) by Roquette Freres in France. Helps You Stay Active & Enhance Energy Levels in The Body.
Health Benefits Approved and Recognized Globally